Meet Celeste Corsaro – Spirited Woman in Entrepreneurship
Celeste Corsaro is the owner of
Celestial Body Care
and a graduate of IIN (Institute for Integrative Nutrition), where she received her certification as a health and wellness coach. IIN has since led her to her true passion, which is healthy skin care and helping people to clean up their everyday products.
She has taken cosmetic bag essentials, co-created with nature, using plant-based oils and butters to produce a product that we can feel good using everyday, "lighten the toxic load" and get "back to basics".

Drawing from her personal experience, Celeste is passionate about helping others to transform their health through nutrition. Through the Spirited Woman in Entrepreneurship award, we want to celebrate Celeste's achievements and her dedication to improve others' health. Why not join us for a delightful lunch and afternoon dedicated to Celeste and 16 other inspiring Baltimoreans?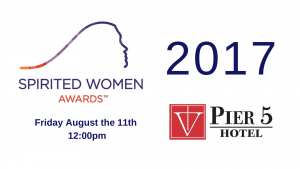 The Awards will take place on Friday August 11, 2017, 11:30 AM – 2 PM at the Pier V Hotel 711 Eastern Ave, Baltimore, MD 21202. The profits of the event will be designated to support the continued efforts of The Giving Spirits Foundation as well as Benevolent Baskets, an organization that provides life skills and job training to formerly homeless women through a growing gift basket business.
Tickets are $75 until July 31, then $80 leading up to the event. To purchase tickets click here.
Tagged:
benevolent baskets
Celeste Corsaro
celestial body care
Giving Spirits Foundation
Pier V Hotel
Spirited Woman Awards 2017
spirited woman in entrepreneurship 2017