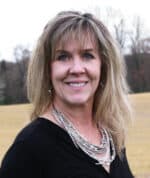 Short Business Description
MDOT/WBENC certified women-owned firm currently employing all women. We provide commercial interior architecture and design services for various types of projects such as corporate, healthcare, education, retail, restaurant, hospitality and government users.
Long Business Description
NFD, Inc. believes all businesses deserve creative, inspired environments that improve performance. For over 43 years, NFD has provided commercial clients with interior design and space planning expertise to ensure that their business works better. When you make the crucial decision to work with NFD, from the beginning of a project through every phase of the design process, you ensure that the finished environment will meet all of your business's​ needs for now and years to come. Hiring NFD is the best first step to your project progressing smoothly, efficiently and saving you money. NFD has LEED AP interior designers on staff, incorporating sustainability into all projects. We provide the following services: Workplace Strategy/Programming, As-built Verification, Space Planning, Design Development, Walk-thru and still Renderings, Construction Documentation, MEP engineering coordination, Permit Acquisition, Construction Administration, Wayfinding/Signage, and Artwork/Accessories.