4 Great Ways to support National Mentor month & A story of mentoring success with Monica Mitchell
January is National mentor month.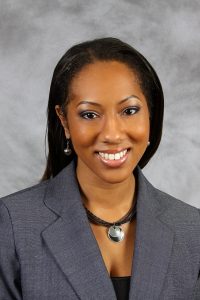 To further explore the concept of mentoring and how it fosters success, we recently sat down with an exceptional young professional –  Monica Mitchell, Vice President and Senior Relationship Manager at Wells Fargo to gain a better understanding of mentoring from someone who is clearly an expert about it.  When she's not fulfilling her duties as a Senior Relationship Manager, the 32 year old mother of two serves as President of Wells Fargo's Team Member Volunteer Chapter, responsible for coordinating group community service participation, community development outreach, as well as encouraging individual volunteer efforts for Wells Fargo's 4,000+ Maryland team members. In 2012, Maryland Wells Fargo team members volunteered over 35,000 hours, donated over 20,000 books, read to elementary students in over 70 schools, and provided 270 financial literacy sessions to over 7,000 Maryland students.
Monica cites her Mother as being her first incredible mentor, and professionally colleague Veronica Cool (a well-known figure in the local business community for her tireless commitment to helping others lift and climb) and Vice President and Business Banker with Wells Fargo among others who have helped her forge a successful career and find her way.
What is some of the best business advice you've ever been given?
The best business advice that I was ever given was to do work that is meaningful to you. When you are passionate about what you do, you are happier and ultimately more successful. So do work that holds value and meaning for you.
If you knew THEN – what you know now – regarding business and your career – what if anything would you do differently?
Well, I'm only 32 and I have been fortunate enough to enjoy a great amount of success. I can't say that there is much that I would change or do differently, but I do attribute a great deal of my success to having sought out professional mentors within organizations very soon after joining.
If you are looking to develop a business mentor relationship, be persistent. You are often trying to get time with very busy people. Be consistent as well.  When you are consistent with reaching out, follow up and being available, you present yourself as a good investment of their time and energy.
What do you think are some of the biggest misconceptions about Mentoring?
I think that two of the biggest misconceptions about mentoring youth are that it is time-consuming and that you have to have tons of life experience or must be within a senior level in your profession to bring something to the table in the life of a mentee. We all come with different life experiences, strengths and talents that have to potential to positively impact a youth, regardless of our age or level within any organization.
How does someone who wants a mentor professionally go about finding one?
Mentoring is such a fun and fulfilling way to help shape a child's future by positively impacting the way that they see themselves. I would encourage partnering with an organization that has proven results, extensive support and a thorough mentor/mentee match process. Big Brothers Big Sisters of the Greater Chesapeake is an outstanding organization that I would highly recommend.
What is the biggest benefit of being a mentor?
There are obvious benefits for the mentee, but for the mentor I think that the role is personally energizing, helps build the mentor's teaching and coaching skills and most importantly – leaves a legacy.  There are lots of things that compete for our time and energy on a daily basis, but very few of those things have the lasting impact that mentoring does in the life of a young person.
What in your opinion has been the best part of being a mentor for you in relationship to your "Little"?
It has given me great personal satisfaction to see the smart, beautiful and talented young woman that my "Little Sister" Taliyah has become. I take great pride that I have had even a small part to do with the amazing person that she is today. I have received just as much as I have given from the mentoring relationship.
Where would you encourage people to get involved in a mentoring relationship (plug for Big Brothers Big Sisters and/or other organisation of your choosing)?
Tagged:
Monica Mitchell
National Mentoring Month
the National Mentoring Partnership
Veronica Cool
wells fargo
women business owners
Women in Business
women in business Baltimore