Join MyCity4HER and get some pretty incredible benefits in doing so…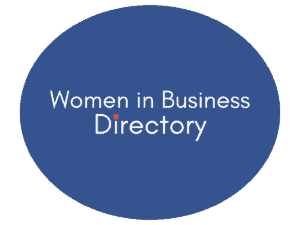 We constantly survey businesswomen to find out what their pain points are. The #1 complaint is visibility and being found. Our SEO Optimized Women in Business  Directory often shows up higher in initial search results than a business's actual website. Join us and benefit from a FREE, visibile, SEO -Optimized listing and get more visibility through these benefits:
Basic Listing in the Women in Business Directory
Access to our informative email newsletter
Access to our LinkedIn Groups and Facebook page
PREMIUM ANNUAL MEMBERSHIP $99 INCLUDES
Visibility is an important thing when you want to grow your network and increase sales. Our premium Annual Membership provides a wealth of benefits to help position yourself as an industry expert and grow your visibilty through the power of SEO Optimization and a range of things that will help you reach your goals through these benefits:
Featured Listing in our Women in Business Directory
Access to our informative newsletter and the chance to include some information 4 times per year
Access to our online groups on LinkedIN and Facebook
Opportunity to contribute 2 Industry Expert Guest Articles a year on our website, and have those promoted to an audience of 22,000+
Opportunity to be featured as a guest on MyCity4HERTV on YouTube
Opportunity to present at a future event on your subject matter expertise
1 Hour of free marketing visibility coaching and support with a recognized expert
Opportunity to attend 1 event for free during the calendar year
Join MyCity4HER to increase your visibility, grow your connections and knowledge and be inspired.
Our community is diverse and filled with successful businesswomen just like you. Here is HER place for the woman in business.  We look forward to getting to know  you.
If you have any questions about joining or benefits, feel free to contact us.