Meet Seth Schafer – Spirited Young Man Rising
Seth Schafer is vice president of Christopher Schafer Clothier and co-founder of the Sharp Dressed Man nonprofit organization. He started his career in the restaurant business, but after some time he saw an opportunity to work in the family business with his father, Christopher Schafer, and use his creativity with no restriction. He has been surrounded by the custom suit business since childhood, wearing his first custom suit at a young age as he accompanied his father to various events. Seth visited frequently with Christopher in London, gaining immediate first-hand experience with classic men's tailoring and fashion.
Joining his father's business, in 2013, Seth quickly made his own mark – after helping the team to win RAW Awards Baltimore's Best Fashion Designers in 2013, Seth was honored with Baltimore Business Journal's "30 Under 30" award in 2015 and in 2016 he won Best Dressed for Baltimore Magazine.
This year for the first time, two men will be recognized for supporting, lifting up and encouraging women to be all they can be, and Seth Schafer is one of them. Join us in celebrating the accomplishments of an astounding man and 16 other Baltimoreans for a beautiful day on the waterfront.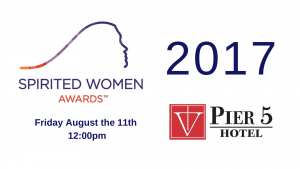 The Awards will take place on Friday August 11, 2017, 11:30 AM – 2 PM at the Pier V Hotel 711 Eastern Ave, Baltimore, MD 21202. The profits of the event will be designated to support the continued efforts of The Giving Spirits Foundation as well as Benevolent Baskets, an organization that provides life skills and job training to formerly homeless women through a growing gift basket business.
Tagged:
benevolent baskets
best dressed
Christopher Schaffer
Christopher Schaffer Clothiers
Pier V Hotel
seth schafer
sharp dressed man
Spirited Man
spirited man rising
Spirited Woman Awards 2017
SWA
The BBJ
The Giving Spirits Foundation