What women (and any) potential entrepreneur needs to know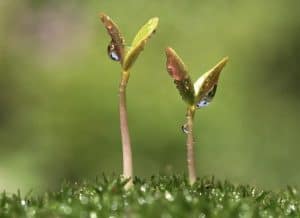 The idea for this article series  first appeared on one of OUR favorite sites – Small Biz Trends – the actual original check list is THEIRS, not ours – however we've re-posted it with some of our thoughts because at the time of the posting, the original was not available on their site- and we thought it was most valuable information.
In an effort to bring value we decided added our additional thoughts and impressions of things that are often "not said" in the hopes it helps women entrepreneurs, business owners, potential investors and decision makers make better decisions. This is part of a four part series – and today we target the next 7  items on the check list to get you moving in the right direction (we thought increments of  "lucky" 7 was a good way to go.) To view the original 7 on the Ultimate check list – click here.
Once you've done the original suggested "What you need to do Now's"
Seven more steps to ensure your start-ups solid success
8. Apply for an EIN
An Employer Identification Number (EIN) helps you separate yourself from your business. You'll need it if you plan to incorporate your business or open a business bank account. Plus, with it you can avoid giving out your social security number (an opening to identity theft). EIN numbers are free  apply online.
To this MyCity4Her would add that you remember that the EIN of your company is like it's social security number. Once you have it – guard it with the same security you would hopefully guard your social with.
9. Investigate and apply for business licenses
You may need one, if not several, business licenses for your startup, depending on your industry and where you are located. Most licenses are at the state or local level. Here in the United States, the SBA has a helpful business license & permits tool.
To this MyCity4Her would add that every state is different and it's important you look up the specifics for your state. In Maryland you would contact the Department of Licensing and Registration of the State of Maryland (for example). In New York state you'd look up the Office of Professions and also look up Permits, Registrations and other forms. If you need a license to operate your business, better get started on the paperwork now as some licenses are quite an involved process to obtain.
10. Set up a website
Get your website up and running as soon as possible. Today, it's necessary for credibility. Even if your product is not yet built, you can start with company information etc.
To this MyCity4Her would add that you create at minimum what's called a "Landing page" where people can leave their information and get on your mailing list so that when you ARE ready – you can connect with them and let them know.  But, before that think through the image you want to produce, you can never make a first impression over and your web site is going to be many people's first impression of you and your company online. Give thought to how it looks, make sure you don't make spelling or grammatical errors and create a positive experience from the get go to give yourself the best chance for a great first impression. To learn more about building a good web site click here. If you hire someone – get references, make sure YOU own your web site's code and get a copy of it. 
11. Register social media profiles
Getting set up on the major social media channels (Facebook, LinkedIn, and Twitter, to start) will make marketing on them later easier. Also, it's important to reserve your brand as a profile name. Try Knowem.com to reserve the names. Knowem is great because it allows you to search over 55 0 of the most popular social networks (what you thought there were only 4 or 5 – Ha!), over 150 domain names and the entire USPTO. Pretty sweet and will save you a LOT of time when considering these things.
To this MyCity4Her would add that you keep the registrations and log in information in an easy to find place so that when you are ready to get going with them, you're not scrambling and trying to find the info. In fact, if you haven't done so already – now would be a GREAT time to create a master file of log ins, passwords, etc. somewhere you can get to it quickly so you can be efficient. 
12. Start your revenue stream
Start generating revenue as soon as possible. At the early stages of a startup there is never enough money – resist the temptation to wait until things are "perfect." Oh, and get your lawyer to create any customer contract forms necessary.
To this MyCity4Her would add "Don't know what a revenue stream is?"  Then you have a problem. Click  here to understand what a revenue stream is – a revenue stream is critical to a start up's success. Without a revenue stream that makes sense and is viable, your company is not a company – it's just an idea. Figure it out, your business's life (and your ability to eat and make income) depends upon it.  
13. Rent retail or office space
If you've got a brick-and-mortar business, you'll need to sort this out early. If you plan to run a retail business, pay attention to foot traffic, accessibility, and other factors that will affect the number of people that will walk in your store. EXCEPTION: If you don't have a brick and mortar or retail business, then hold off renting an office as long as possible to avoid saddling your startup with lease payments.
To this MyCity4Her would add that for women working out of the home remember that sharing where you live poses a security risk.  If you don't get a brick and mortar space – at least get a post office box. It's inexpensive and the next best thing to having a commercial residential address. Businesses run out of the home (as romantic as the whole "We started Microsoft in a garage" stories are) instantly send a message of "I'm not that serious, or making money yet" so you need to weigh if this makes sense. Co-working spaces, incubators and accelerators can be a great way to counter act that issue. 
14. Order business cards
As a startup founder, you'll be doing a lot of networking, so order plenty of business cards. They are inexpensive enough that you can reorder them later if things change. Without cards you lack credibility.
To this MyCity4Her would add that a business card is better of VERY SIMPLE to start, than super jazzy with lots of pictures, colors, etc. If you can't invest in a good identity package (click here to find out what that is) than keep it simple, keep it basic with your name, name of the company, contact information and that's enough. Less is more on this one, trust us.