Long Business Description
Janet Little Jeffers Photography is owned by Janet Little Jeffers. After working in the fields of graphic design, interior design, and broadcasting, she committed to a full-time career as a visual artist in 2009. Her work explores intimate and abstract details in the natural and manmade worlds, and she thrives on exploration, whether in her hometown or a remote destination. Some of her recent projects include bodies of work from Cuba and the polar regions of Greenland and Antarctica. To learn more about this artist and her work click here.
Business Address
Bromo Seltzer Arts Tower, 21 S. Eutaw Street, Baltimore, MD
21202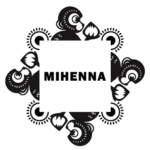 Short Business Description
Mihenna is your one-stop shop for all your DIY henna supplies. You'll find our unique sticker stencils, premium henna paste, and pre-made or customizable henna tattoo kits with everything you need for your next henna experience!
Long Business Description
Mihenna is based in south Florida with connections throughout the world. Our sticker stencils find inspiration everywhere, and our organic henna paste is sourced from India. Global connection helps us stay true to the roots of henna as body art, which originated in South Asia, the Middle East, and Africa. Mihenna aims to continue this ancient tradition and modernize it for today's women.
Business Address
742 Intracoastal Drive, Fort Lauderdale, Florida, United States
33304