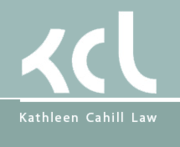 Short Business Description
Maryland employment lawyer working relentlessly to make employment fair and secure, preserve employment when under attack, and to pursue justice for those hit by employment discrimination.
Long Business Description
As a highly respected Baltimore employment lawyer, Kathleen Cahill will give you a full and realistic analysis of your options, rights and remedies, and a plan that fits your individual circumstances. From a strong employment contract to a fair severance agreement, or if you face wrongful termination, sexual harassment or discrimination in your workplace and need to fight a battle in the courts, Maryland employment attorney Kathleen Cahill can help discuss what you need and get it done.
Business Address
15 East Chesapeake Avenue
Baltimore, MD
21286