Meet Heidi Klotzman – Spirited Woman Giving Back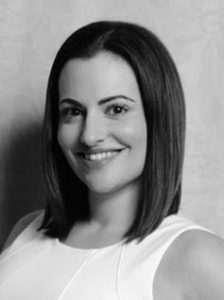 Heidi Klotzman is Founder and CEO of HeidnSeek Entertainment and an award-winning events and marketing specialist. Under Klotzman's creative direction, the HNS brand has become synonymous with Baltimore's event planning and promotion culture. She has cultivated a following of thousands of professional subscribers to her weekly entertainment guide and advises them where to go and what to do for fun in the DMV area.
Klotzman has been recognized as one of the Most Influential Professionals in the event field by Baltimore Magazine's Power Issue, Queen of Clubs by The Baltimore Sun, a Top Professional Under 35 by b and Cystic Fibrosis Foundation, a Rising Star by Baltimore Business Journal and Living Classrooms, an Emerging Leader by United Way of Central Maryland, a Very Important Professional Under 40 and a Leading Woman by The Daily Record, and a Woman of The Year nominee by The Leukemia and Lymphoma Society.
Heidi has been giving back to her community through supporting many charitable causes. Her most recent effort is sitting on the publicity committee at the National Alliance for Mental Illness, with the aim of raising awareness about mental illness and putting and end to the stigma surrounding it. Heidi will be recognised as Spirited Woman Giving back at the upcoming event in the beautiful Inner Harbor. Come celebrate her and 16 other Baltimoreans at our spirited lunch and afternoon.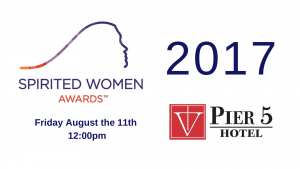 The Awards will take place on Friday August 11, 2017, 11:30 AM – 2 PM at the Pier V Hotel 711 Eastern Ave, Baltimore, MD 21202. The profits of the event will be designated to support the continued efforts of The Giving Spirits Foundation as well as Benevolent Baskets, an organization that provides life skills and job training to formerly homeless women through a growing gift basket business.
Tickets are $75 until July 31, then $80 leading up to the event. To purchase tickets click here.
Tagged:
Baltimore Magazine
benevolent baskets
Cystic Fibrosis Foundation
Giving Spirits Foundation
Heidi Klotzman
Heidn Seek Entertainment
national alliance for mental illness
Pier V Hotel
Spirited Woman Awards 2017
spirited woman giving back 2017
The Leukemia Lymphoma Society