What is Woman's Day and Why Is it Important? 4 Reasons to Celebrate!
Today is International Woman's Day, a day where women all over the world should be celebrated. Hopefully you'll take time out to recognize the phenomenal, amazing women in your life and beyond.
What is International Women's Day?
According to Wikipedia…
International Women's Day (IWD), originally called International Working Women's Day, is marked on March 8 every year.[1] In different regions the focus of the celebrations ranges from general celebration of respect, appreciation and love towards women to a celebration for women's economic, political and social achievements. Started as a Socialist political event, the holiday blended in the culture of many countries, primarily Eastern Europe, Russia, and the former Soviet bloc. In some regions, the day lost its political flavor, and became simply an occasion for men to express their love for women in a way somewhat similar to a mixture of Mother's Day and Valentine's Day. In other regions, however, the political and human rights theme designated by the United Nations runs strong, and political and social awareness of the struggles of women worldwide are brought out and examined in a hopeful manner.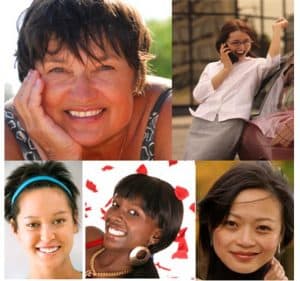 So – March 8th is the day that we celebrate women all over the world -why is it important to celebrate women?
It's important to celebrate women because…although we've come a long way
Women only got the right to vote less than 100 years ago
That's right. Less than 100 years ago some very brave women marched forth in what became known as the "Suffrage" women and we are eternally grateful to them, or else we might not have any say in how this country is run.
It's important to celebrate women because can you believe less than 40 years ago we couldn't have credit?
Hard to believe as we know women have more than made up for it since, but over 40 years ago a woman couldn't co-sign on a loan, get a credit card or get a mortgage. Thankfully this changed with the passing of the "Equal Credit Opportunity Act"
It's important to celebrate women because women still aren't paid equal pay for the same job in many cases.
Unfortunately women are still paid roughly $.75 per $1 a man is paid, which given the cost of living doesn't decrease, is somewhat troubling. As a result, women work harder to make the same income and this often while raising families alone, or caring for elderly parents or siblings who are disabled.
It's important to celebrate women because today more women own companies, run larger enterprises and create more jobs than ever before.
In fact – in the DC Maryland Region where we are based women owned business have experienced massive growth.
We have more women CEO's of major companies than ever before!
Women business owners are creating jobs at a higher rate than ever with women owned businesses having created more than 1/2 the new jobs in 2012, and being strongly poised to create more in 2013.
To learn more about International Women's Day visit the site that can tell you all about it – International Women's Day. com & take the time to recognize the amazing women in your life. Much continued success to all of them!
Tagged:
equal pay for equal work
fair pay act
International Womans Day
What is International Womans Day
why celebrate woman's day
women business owners
women creating jobs
women entrepreneurs
women executives
women gaining access to credit
women leaders
women voting rights