Head Shot Know How with Lisa Shifren, a professional photographer and head shot expert is for women in business who have been wondering about if they should get a new head shot, and if so, what is the best way to go about it. Lisa is passionate about helping others, especially women, represent the best version of themselves on camera.  Her specialty is photographing people and places with a distinct eye for uniqueness and personality.
We asked Lisa to share her experience and expertise and provide 4 great tips to ensure your session maximizes your investment of time and money and produces the pictures you want.

4 Tips for a great headshot session
Lisa says…"You are finally ready to update your head shot! Great! Here are some tips that I tell my clients to think about beforehand, and how to prepare so that their head shots and personal branding images come out great:"
#1. Choose the right photographer: 
Aside from loving the photos on their website, pick a photographer who makes you feel comfortable. Read the client testimonials on their website. I know firsthand how vulnerable it is to be on the other side of the camera. You want your authentic self to shine through in your photos. This happens best when you are relaxed and feel comfortable with your photographer. I always ask my clients what their favorite type of music is, and have it playing during their portrait session. It adds a fun vibe to the experience and makes them feel more at home. 
#2. Choose your Environment: 
Outside? Formal studio shot? In the office? What vibe are you going for? Take note when you see head shots that you like, take a screenshot and show it to your photographer. Same if there is something that you don't like. 
#3. Choose your Wardrobe:
I always tell my clients to bring 5 different outfits. Sometimes clothes that look great on don't photograph as well – for example things that are fitted rather than flowy photograph better. Your photographer should be able to pose you to flatter your shape – whatever shape you are, there is a great pose for it!
#4. How to Prepare for the best results:
I always advise my clients to moisturize right before their portrait session. Arrive with clean or freshly polished nails. Check your roots if you dye your hair. Book a session with your hairstylist for a blow out right before your photo session. Does your photographer offer a professional makeup artist on site? This is a fun experience if you want to go that route, or arrive makeup ready and bring lipstick with you to the photo session for touch ups. Consider filling in your eyebrows a little but with some shadow, this helps to frame your face and makes people look more approachable. 
Professional head shots have a way of helping potential customers feel comfortable choosing your company over another. They can be the key to earning your customers' trust by being as honest as possible about your business.
Being photographed should be a fun experience that makes you feel empowered and beautiful! My clients always leave my studio standing taller and feeling great about themselves. This right here is my favorite part!
About Lisa Shifren
Lisa Shifren has been taking photographs for over 25 years. Lisa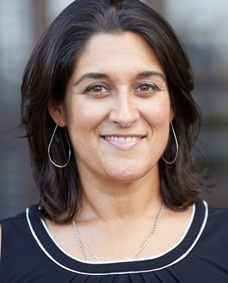 majored in Imaging and Digital Art at the University of Maryland, and has also studied photography at the Maryland Institute College of Art. 
Lisa's photography studio is in her home in Mt. Washington, Maryland. Lisa also photographs people and spaces on location in Maryland, DC, Delaware, and in her hometown of Philadelphia.
Check out Lisa's work on her website at www.lisashifren.com and contact her at lisa@lisashifren.com when you are ready to freshen up your Linkedin profile pictures, update your family portraits, or feel fabulous during a boudoir session.
If you'd like to read more articles about Know How and How To, please visit this section by clicking here.