Meet Victoria Schassler – Spirited Woman in Entrepreneurship
Victoria Schassler is one of the City of Baltimore's most passionate and active business women. The fun loving wine shop owner of Spirits of Mount Vernon loves sharing the passion and deliciousness of fine wine with people in her neighborhood.
Before owning a wine shop, Victoria had worked in the human ressources department for Marriott International for 15 years. In 2004, she left her job and started renovating the MacGillivray's Pharmacy building, which was expected to be demolished, to turn it into her shop.
Through the Spirited Woman in Entrepreneurship award, we want to celebrate Victoria's achievements and her dedication to make others feel welcomed. Why not join us for a delightful lunch and afternoon dedicated to Celeste and 16 other inspiring Baltimoreans?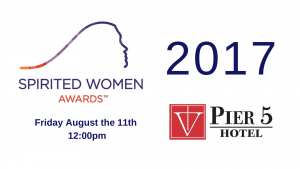 The Awards will take place on Friday August 11, 2017, 11:30 AM – 2 PM at the Pier V Hotel 711 Eastern Ave, Baltimore, MD 21202. The profits of the event will be designated to support the continued efforts of The Giving Spirits Foundation as well as Benevolent Baskets, an organization that provides life skills and job training to formerly homeless women through a growing gift basket business.
Tagged:
benevolent baskets
Giving Spirits Foundation
Pier V Hotel
Spirited Woman Awards 2017
spirited woman in entrepreneurship 2017
Spirits of Mt Vernon
Victoria Schassler